Former Faces Return to Wheelers Chevrolet of Medford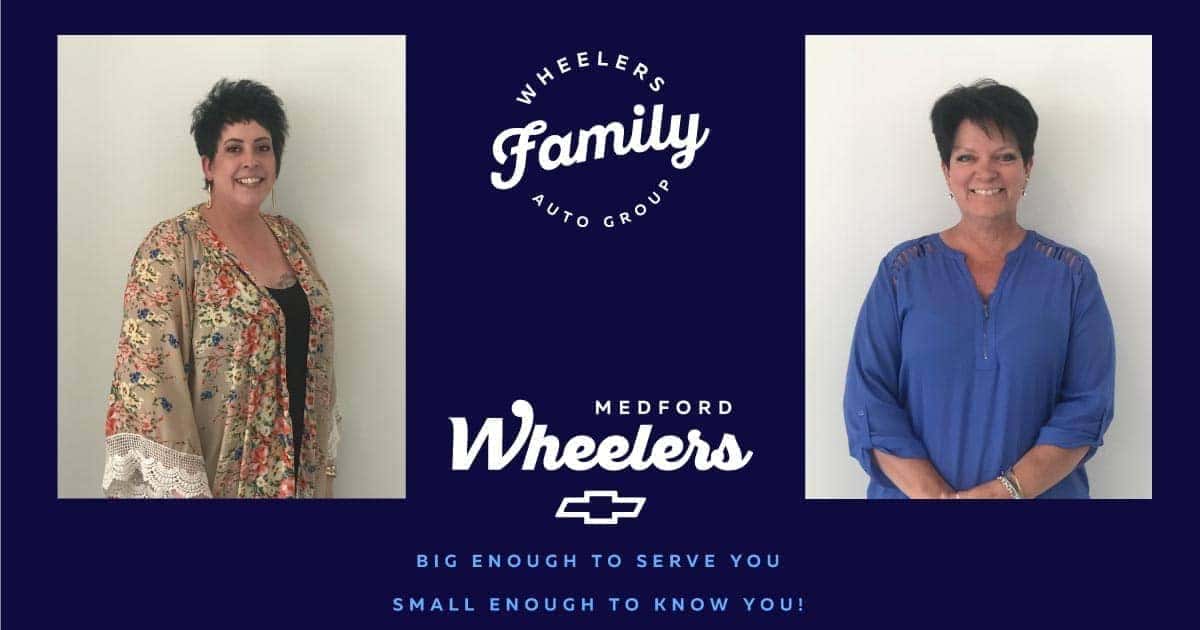 Staff: Left: Heather Hopperdietzel Right: Colleen Dettmering
Central Wisconsin Natives Heather Hopperdietzel and Colleen Dettmering Join Wheelers Team
Though they may appear as being two new faces to Wheelers Chevrolet of Medford, Heather Hopperdietzel and Colleen Dettmering both have strong ties to the Central Wisconsin Area and previous experiences with the Wheelers Family Auto Group.
Hopperdietzel is originally from Spencer, Wisconsin, but previously worked with Wheeler's of Medford before leaving to explore other jobs in the automotive and trucking industry. After a 2.5 year absence, she decided to come back.
"I was a service adviser here previously and now am service manager here," she said, adding that her husband had been employed by Wheelers for several years as Parts Manager when she first joined the team in 2014.
"Medford is a great fit for me as I am from a small town and understand the importance of that 'small town' feel," added Hopperdietzel. "The people of Medford are friendly and become almost like family. I am excited to be back and see familiar faces and meet all the new customers!"
Medford native Colleen A Dettmering is also returning to Wheelers, where she originally worked from August 2013 to September 2018, before taking a brief hiatus to the Chrysler/Dodge world. Her husband's father owned the Ladysmith Ford and Mercury Dealership in the late 80's until his death, at which time the dealership was sold.
Dettmering has proudly lived in Medford her entire life. She and her husband have raised three children in the area, and she is still active the 4H, giving weekly horse riding lessons to the 4H kids. She also serves as an Alumni Hockey Board of Director.
"I have a lot of friends and family in the Medford area," she said. "I was born and raised here – there is no place like home! Small town proud! We live outside Medford with a small farm of horses and dogs. I have recently just rescued a little puppy! My husband likes to fish and hunt, so we have dogs for every sport- bear dogs, bird dogs, and of course lap dogs! And me, I love to shop, spend the weekend at the lake on the water, and enjoy my granddaughter as much as I possibly can."
In her previous work at Wheelers, she worked in bookkeeping/accounting – now, her focus will be on sales.
"Sales is a new adventure for me," she said. "I have always been on the bookkeeping/accounting end, so this will be very exciting to learn."
Meet Colleen and Heather at Wheelers Chevrolet of Medford.